God's World
"Child lead, God inspired" is the foundation of our God's World Program. When you enroll your child in Learning Tree Children's Academy's extended hours program, or God's World, they will get to explore our six pillars. These pillars include science, engineering, social studies, worship, reading, and journaling. It is also a vital time for social development and children have the opportunity to work together. Our students practice their critical thinking skills and are able to explore their imagination and creativity. 
Uniforms
Learn more about our school uniforms.  Click here.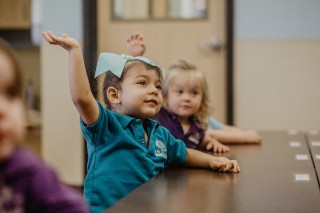 Join our Learning Tree Family
We would love for to help your child grow academically and develop strong character while instilling Christian values.