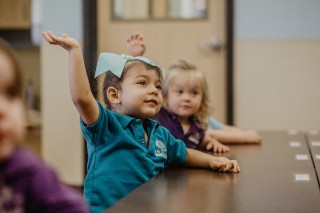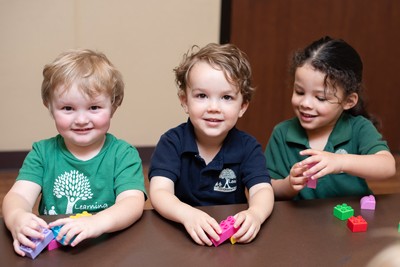 Children enrolled in Learning Tree Children's Academy Preschool program will have the privilege of learning through a unique combination of professionally developed curriculum.  Nursery Preschool classes learn through a variety of stimulating hands-on experiences, all designed to support their growth and development. Daily lessons and activities build upon elements learned in our nursery program, while introducing the foundation for our Preschool program.
Language development
Structured activity time
Color & shape recognition
Continued sign language with encouragement of verbal skills
Letter & sounds
Numbers and skills
Large motor skill
Fine motor skills
Structured nap time
Arts & crafts
Music and movement
Character development
Potty Training
Uniforms
Learn more about our school uniforms.  Click here.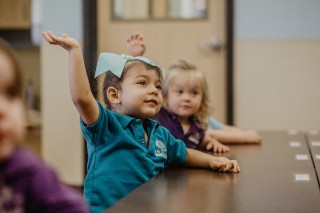 Join our Learning Tree Family
We would love for to help your child grow academically and develop strong character while instilling Christian values.