Private School Program
Join us for a private school program for school aged children through 5th grade. Learning Tree offers a higher level of education in a safe and clean environment giving your children social and emotional interaction while maintaining the safety your family needs.  Our curriculum is Christian based with an elevated scope and sequence covering a variety of subjects appropriate to each grade level.
For example, first grade covers subjects such as:
Bible
Phonics
Reading
Language Development
Grammar
Handwriting
Spelling and Poetry
Arithmetic
History
Geography
Science
Health
Music
Art
Each subject is implemented through a series of visual aids and workbooks to accomplish a greater level of learning.  In reading, children learn that there is a whole new world waiting for them as they advance their reading skills. The early readers coordinate the reading material with the phonics concepts students are learning. Students move from stories with simple one- and two-vowel words to stories based on children's classics, giving them valuable practice in applying phonics skills
As grade levels increase additional subjects are included such as composition, penmanship, and vocabulary.  While the subjects are similar, the curriculum is designed to build on itself to ensure that the student is getting the best lesson and understanding of each topic.  In reading, for example, students would be looking at an outstanding variety of children's literature from famous classics to modern selections which encourages young readers to come back for more. This will entertain students while deepening their understanding of the written word. With an emphasis on literary elements and concepts, students will grow in their ability to think critically while establishing and developing the foundation for a Biblical worldview.
The primary subjects are taught daily with ample opportunity for review connecting across subjects to reinforce the principles through the days work. For example in Bible they may learning about Noah's Ark and in language development they may be learning about animals. The teacher will then reference the story of Noah's Ark as a review and added lesson time.
Preschool (2-3 years)
Our preschool program at Learning Tree Children's Academy is designed to provide our students with an accredited curriculum and exclusive enrichment programs that allow children to build not only their motor development, but teaches them ways to praise our Savior. Our preschoolers are required to wear uniforms. Wearing uniforms daily allows our students to focus more on the individual's character rather than their outside appearances.
Letters and Sounds
Language Arts
Colors and Shapes
Numbers
Bible
Music and Movement
Arts
Skills Development
Structured Activity Time
Reading and Comprehension
Sign Language
Rhythm and Praise
In His Image Fitness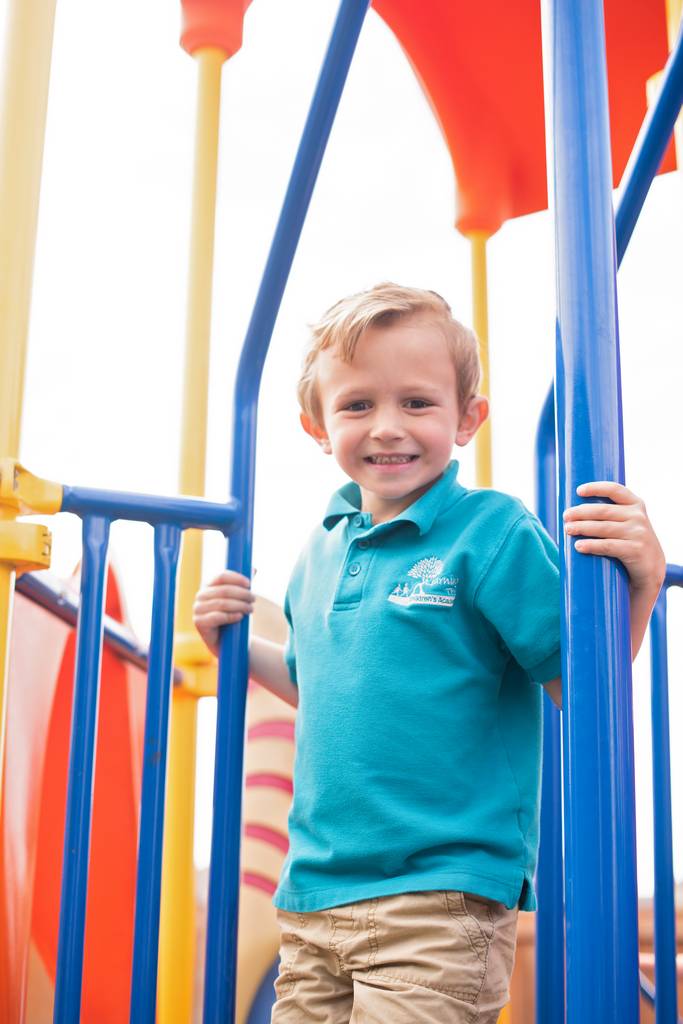 Kindergarten
Our nationally accredited Kindergarten program is designed in two parts. Because we are an advanced academic program, we start teaching kindergarten concepts at a younger age, our kindergarten four programs (K4) starts the first semester preparing students for our second-semester kindergarten. Our Kindergarten (K5) program builds on our K4 kindergarten the first semester, and by the second semester are students will be learning standard First Grade concepts. The intention of these is to set the foundation for successful lives that honor our savior.
K4 – 
Reading
Biblical Life Lesson
Art
Poetry
Music 
Character Development
Phonics
Math
Language Development 
Writing
Cultural Appreciation
In His Image Fitness
Rhythm & Praise
Skills Development
Science
Reading
Social Studies
Biblical Life Lesson
Art
Music 
Language Enrichment

Math

Writing
Cultural Appreciation
Holy Yoga
Army Fit
Poetry
Character Development
Phonics
Skills Development
First Grade
Students at Learning Tree Children's Academy have the opportunity to continue their advanced studies at a First to Second Grade level. We offer nationally accredited Christian curriculum that allow one on one teaching with smaller class sizes. Incorporating accelerated academics through the daily lessons and structure of the class, the purpose is to prepare your student for success as they continue to grow in our accredited program.
Language Arts
Phonics
Reading
Skills Development
Language Development
Grammer
Composition
Creative Writing
Bible
Music
Arts & Crafts
Cursive Writing
Spelling & Poetry
Arithmetic 
Geometry 
Problem Solving
How to Tell time
History
Geography
Science
Health & Human Body
Safety
Manners
Holy Yoga
Army Fit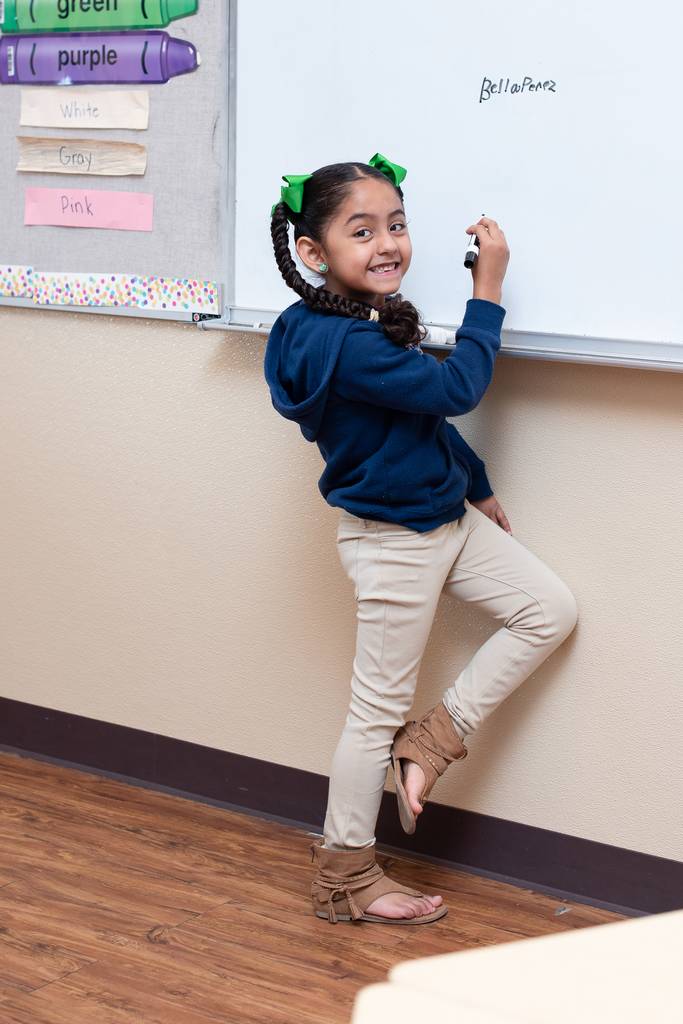 2nd Grade 
Now Enrolling for 2021-2022
Join Us!
We hope you choose us to serve your family.
Learning Tree Children's Academy wants to provide the best early Christian education experience possible for your family. May God bless you and your family in your decision. 
Uniforms
Learn more about our school uniforms.  Click here.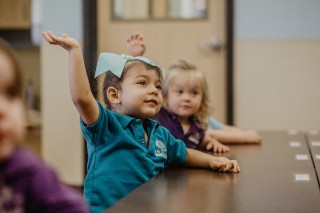 Join our Learning Tree Family
We would love for to help your child grow academically and develop strong character while instilling Christian values.